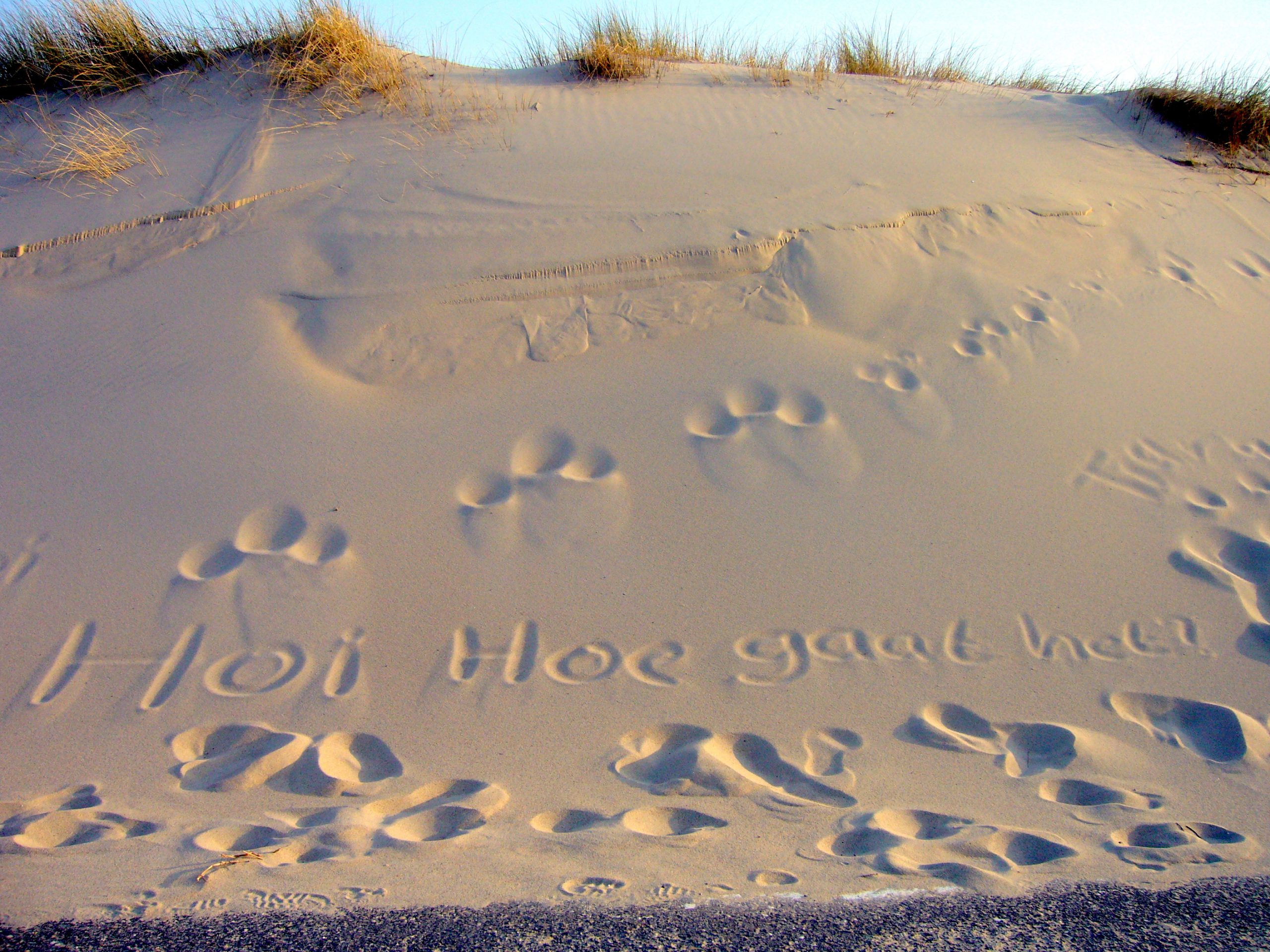 Als je vrienden hebt, heb je geen coach of counselor nodig, toch?
Alles goed?
Deze vraag wordt vaak gesteld en ik doe het zelf ook. Toch is het een rare vraag. Want 'alles goed' laat weinig ruimte over voor een beetje dat niet goed is. Het meeste gegeven antwoord is: "ja met jou ook alles goed?".
Zelf vind ik het erg fijn als mij gevraagd wordt hoe het met mij gaat. Niet vanuit beleefde belangstelling. Nee vanuit een oprechte interesse in mij, zodat er ook naar je antwoord wordt geluisterd. En dat voel je die oprechtheid. Hoe vaak wordt jou dit gevraagd? Mij toch echt niet zo vaak. Een counselor of coach gaat verder dan een vriend die vraagt hoe het met je gaat.
In mijn werk met counseling doe ik niet anders. Vragen stellen en met volle aandacht naar iemand luisteren. Meeleven en knikken, omdat ik wil laten weten dat ik het begrijp. In mijn hoofd maak ik volledig ruimte voor de cliënt tijdens het gesprek. Daardoor kan ik me volledig afstemmen op de cliënt. Dat is voor mij de enige manier om mijn werk goed te doen.
Tijdens het counselen weet ik nooit van te voren welke vragen ik precies zal stellen. Op het moment zelf dienen ze zich aan. Open vragen stellen heb ik vroeger geleerd in allerlei trainingen, maar daar moest ik bij na blijven denken. Nu komen ze spontaan, doordat ik me afstem op die ander gaat het vanzelf. Je zou kunnen zeggen dat ik dan in flow ben. Gevoel en verstand werken optimaal samen en dat is een sterke combinatie. Ik voel me dan krachtig en dat is heerlijk.
Als mij gevraagd wordt hoe het gaat of waarom ik counselen zo leuk vind, word ik blij. Ik voel verbinding als iemand vanuit oprechte belangstelling vraagt hoe het gaat. En ook al kan ik zoveel vragen aan mezelf stellen, zodra iemand anders het vraagt, geeft dat extra positieve energie. Dat werkt natuurlijk 2 kanten op. Daar heb ik mijn werk van gemaakt en dat is precies waarom ik er zo blij van word.
Mijn stelling is: ook als je goede vrienden hebt, is het toch fijn om af en toe eens te klankborden of spiegelen met een neutrale coach of counselor. Om samen vanuit een positieve helicopterview naar je situatie te kijken. Zo krijg je de boel 'weer op een rij in je hoofd". En dat geeft rust en energie.
Wanneer is jou voor het laatst gevraagd vanuit oprechte belangstelling hoe het met je gaat?