Ik doe een aantal dagen mijn praktijk en  daarnaast werk ik samen met het re-integratie bureau Startwijzer om als loopbaan– en reïntegratiecoach / ondernemerscoach klanten vanuit UWV te bedienen. Startwijzer begeleidt iedereen – die kan en wil werken – naar een nieuwe of verbeterde werksituatie. Dat kunnen mensen zijn vanuit de WIA, ziektewet of een andere situatie die de wens hebben om een eigen bedrijf op te zetten, te starten als ZZP'er of naar een nieuwe baan toe te bewegen. Onze missie is om klanten te laten ervaren waar hun mogelijkheden en talenten liggen. Dat doet Startwijzer al 20 jaar, als re-integratie bureau met specialisaties in ondernemerschapscoaching, loopbaan-en studiebegeleiding en re-integratie 2e spoor.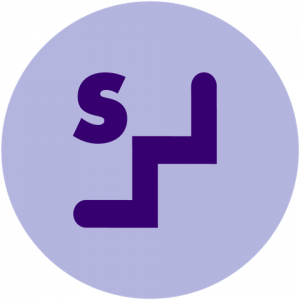 Startwijzerklanten zijn gedreven, onconventioneel en onderscheidend. Ze hebben alles opgezet, van bedrijven die zielige planten omtoverden tot goed groeiende kanjers, tot schoonheidsspecialisten, yoga scholen en webwinkels. Ontdek op de Startwijzer website hun verhaal, wat hen drijft en hoe ze er toe gekomen zijn! (Optioneel) Zo zijn er een aantal verhalen van klanten die ik zelf heb begeleid, kijk bijvoorbeeld eens naar Marloes en haar e-hondenschool.
Startwijzer coacht jou als werkzoekende door de verschillende fases van het loopbaantraject.Uitgangspunt voor het persoonlijk stappenplan zijn jouw unieke talenten, eigenschappen, behoeften en wensen. Ontdek op de Startwijzer website het verhaal van een aantal klanten, wat hen in beweging heeft gezet en hoe ze tot een verbeterde werksituatie zijn gekomen. (Optioneel) Daartussen staan ook een aantal verhalen van klanten, waaronder Manou die gestart is als thuishulp.