Wat kun je met counseling in je bedrijf?
Wil je eens sparren over hoe het met jou gaat?
Sta je voor een lastige keuze?
Ondernemen kan af en toe eenzaam zijn. Stress bij ondernemers komt voort uit: resultaten die tegenvallen, gedoe met personeel, een partner die je niet begrijpt, je hebt te weinig energie, je vraagt je af waar doe je het allemaal nog voor?
De ondernemers die ik in mijn werk spreek, kampen met deze problematiek zoals hierboven genoemd. En de mensen die ze genoeg vertrouwen om dit mee te bespreken dat zijn er niet zoveel.
Als je dit herkent kan het erg fijn zijn om je hart eens te luchten met iemand die je begrijpt en zonder oordeel naar je luistert.
Wat is counseling?
Het is kortdurende, oplossingsgerichte begeleiding. Al na een paar gesprekken  hebben de meesten meer energie en voelen ze zich beter. Door mijn analytische vragen, ga je het ordenen in je hoofd en krijg je meer rust en overzicht. Ook neem je even figuurlijk afstand zodat je je keuzes beter kunt maken.
Wat voor baat heb je bij counseling en coaching?
Jij als ondernemer en/of  leidinggevende -> de counselor is een sparringpartner, oftewel iemand die vanuit jouw persoonlijk en zakelijk belang met je meedenkt en je een spiegel voorhoudt. Door analytische vragen te stellen wordt de rode draad weer zichtbaar. Ik neem je mee in een helicopterview wat tot een goed overzicht van de situatie leidt. Dit helpt je om beslissingen beter te kunnen nemen. En met dat overzicht word je doelgerichter.
Counseling helpt vooral bij:
Stress, overspannenheid en burn-out,
Verzuimverlaging en re-integratie,
Verbeteren van persoonlijke effectiviteit,
Communicatie problemen, gebrek aan assertiviteit,
Problemen in de privésfeer .
Hoe gaat counseling in zijn werk?
– Individuele begeleiding: een intake plus een aantal gesprekken op een locatie in overleg.
– Begeleiding van directieteam of een afdeling: een intake plus een aantal groepssessies in overleg.
Alles is mogelijk, heb je een vraag of een situatie, neem dan contact met me op.
Aanbod van diverse trainingen: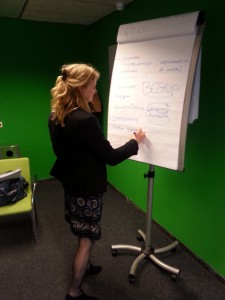 Meer weten? Bel me dan overleggen we telefonisch waar jij behoefte aan hebt en wat ik voor jou kan doen. Tel. 06 57 33 77 55.  Email: info@primeres.nl Of klik om  meteen te bellen!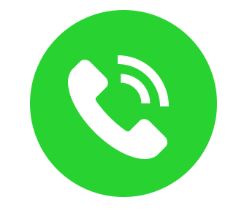 Ondernemers aan het woord:
[slideshow_deploy id='3100′]